Baha'i Conferences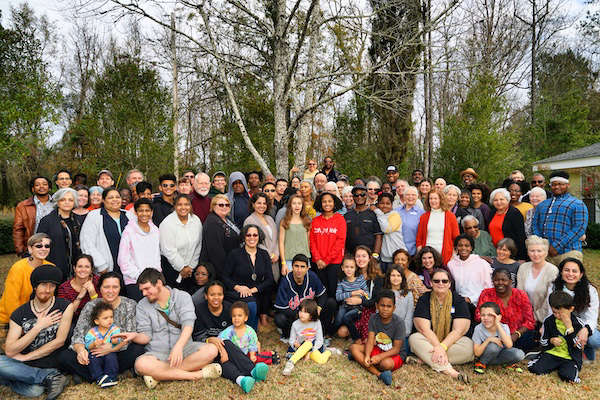 Saturday, March 26th, 2022
Time

9:30am - 7:00pm

Venue

Louis G. Gregory Baha'i Institute, Hemingway, 29554

Price

Free
At this time of rapid change in society, Baha'is around the world are hosting gatherings to come together to talk about building vibrant communities. These worldwide conferences will be taking place in localities in every part of the world. The conferences will help us to clarify our vision of the world we want to create, look at how far we have come in that process, how we can address current needs, including the need for transformative education for all ages, and how we can work together for the transformation of our society.

Anyone who is eager to work together for lasting change is welcome.

While the work is serious, it is also joyful. We will learn from each other, celebrating our oneness while valuing diverse perspectives, and sharing ideas. All ages are welcome.

For Horry and Georgetown Counties this conference will take place on March 26th and 27th.

Raising Capacities: Empowering Individuals and Communities
The Baha'i teachings provide a vision of one, interconnected human family that shares one precious homeland; a vision of communities of common purpose that recognize the power of unity to heal and to transcend. What does that vision look like in practice? How do we take steps together to make it a reality? This is the focus of a wave of conferences that are happening around the world. Baha'is and their friends, people of all backgrounds, are coming together in a joyful, spirit filled atmosphere to learn together about raising our capacity to build vibrant communities.
Gather with family and friends to share: a positive vision for America and humanity; characteristics of vibrant communities; central role of education for children, youth and adults; empowerment for personal and community development.

Programs planned for all ages. Meals will be provided.

Saturday, 9:30 am-7 pm (evening program optional; Sunday, 9:30 am-4 pm.

For more information: call 843-333-4056 or email: secretary@conwayscbahai.org
Venue
Louis G. Gregory Baha'i Institute
1209 Williams Hill Rd.
Hemingway
29554
Dates
The event runs from 9:30am to 7:00pm on the following dates.
Select a date to add this event to your calendar app.